Devoted to all so-called "gothic-persons"...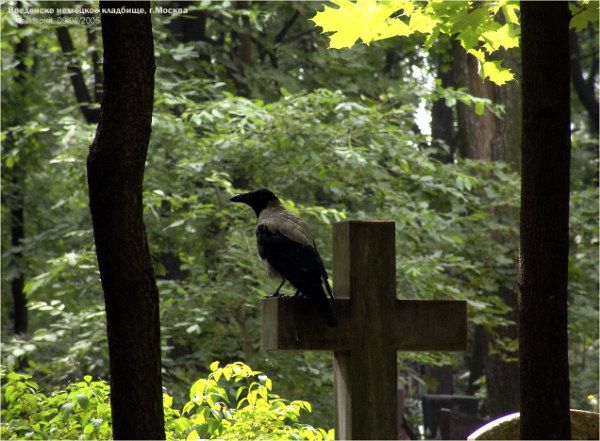 Vvedenskoye cemetery also name German, or Vvedenskiye mountains. It's located in the east of Moscow in Lefortovo. The cemetery to take the area of 20 hectares. In XVIII-XIX centuries it is called German cemetery as there mainly buried persons of Catholic and lutheran creed. The Wall and Cemetery Constructions are built in the end XIX - the beginning of XX century. In 60th years the territory is expanded, constructed a wall-columbarium
one of engineers of space station "MIR"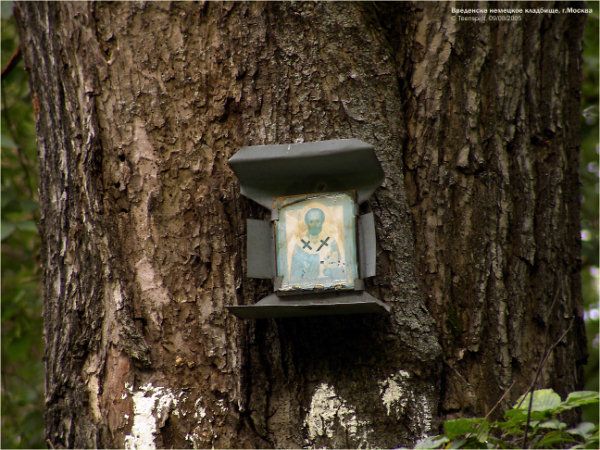 "nestling-box"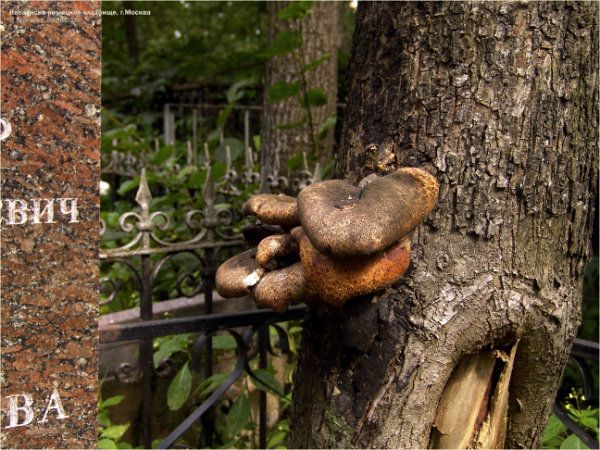 "infected mushrooms" ;)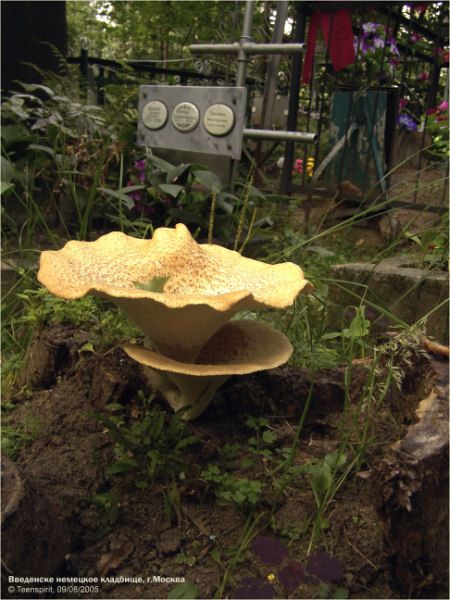 so beautifull germinated on a tomb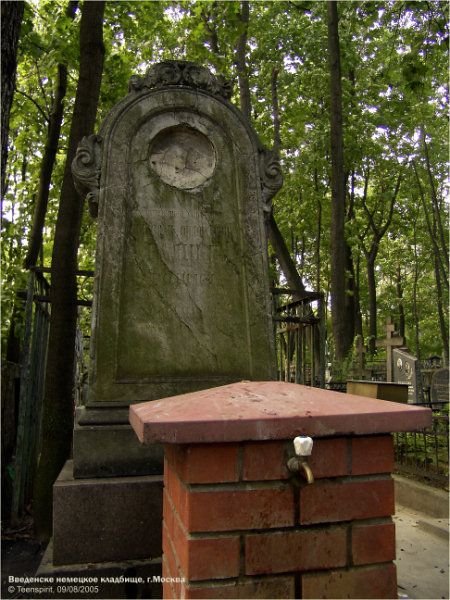 wash-hand-stand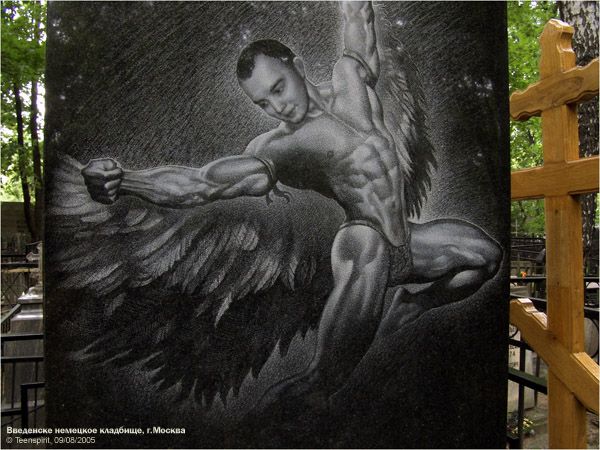 "new-sport-scoundrel"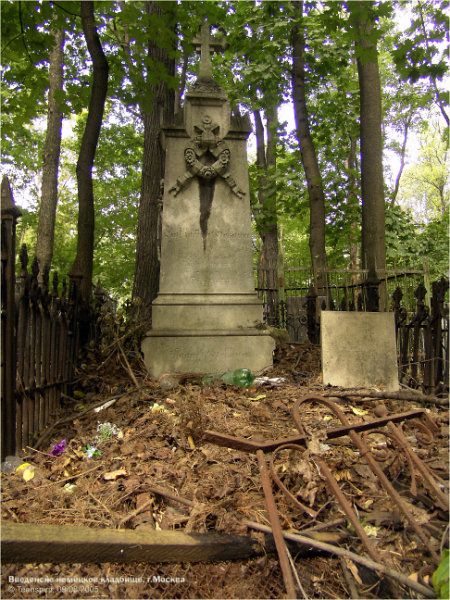 to whom for a long time do not come, create a rubbish heap (reflect itself..)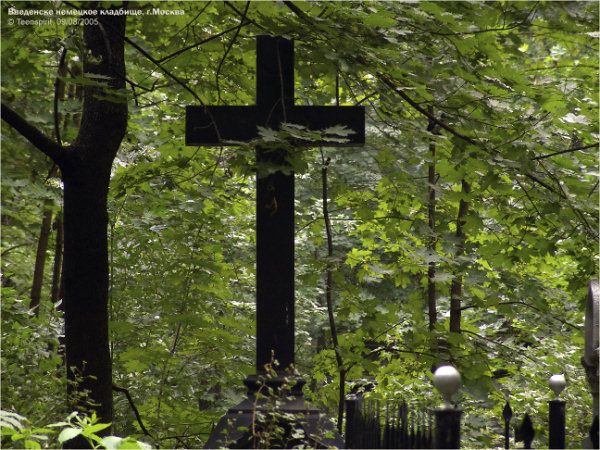 the huge black cross, - scale is visible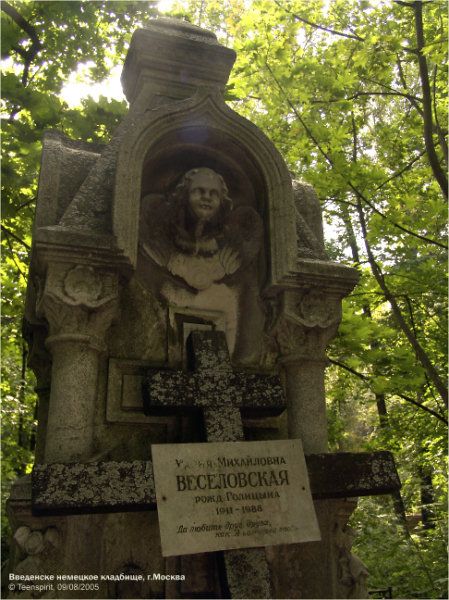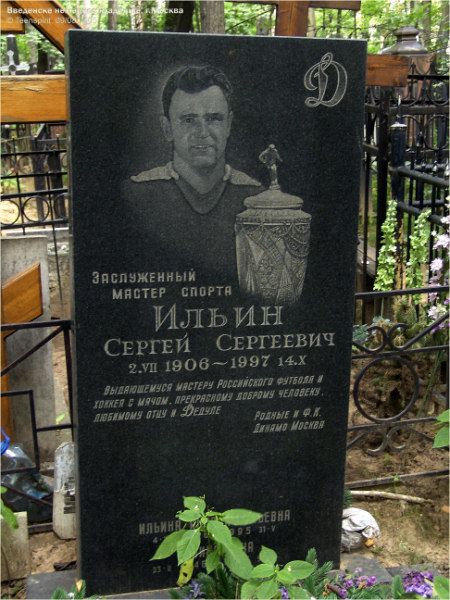 for all fans of FC Dynamo Moscow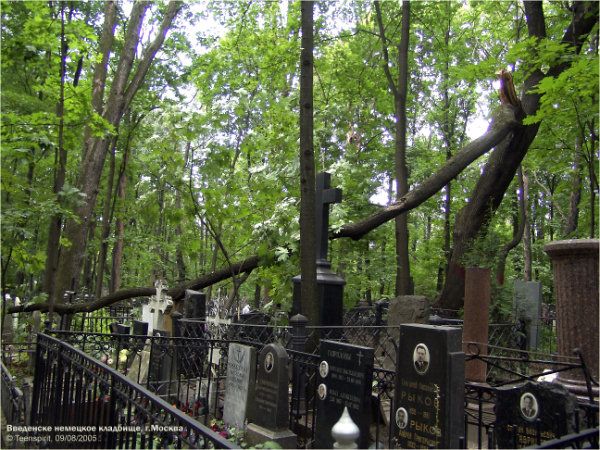 falling of a tree - 1 (has fallen in 20 meters when we have passed over..)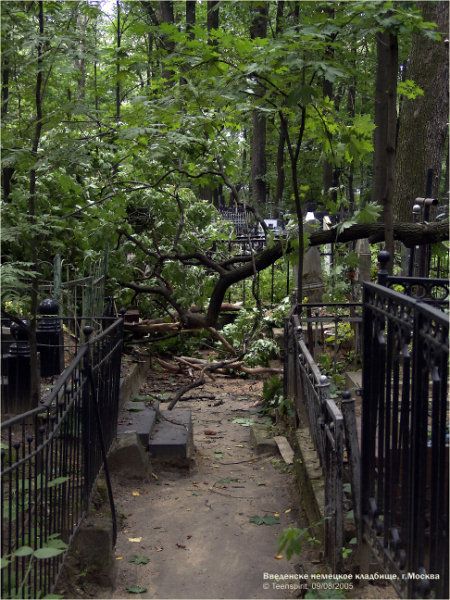 falling of a tree - 2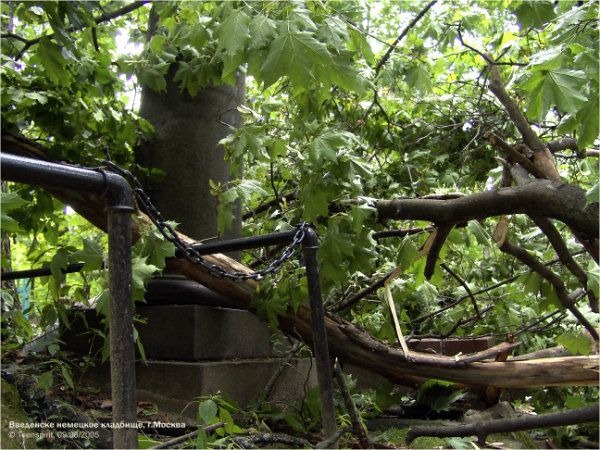 falling of a tree - 3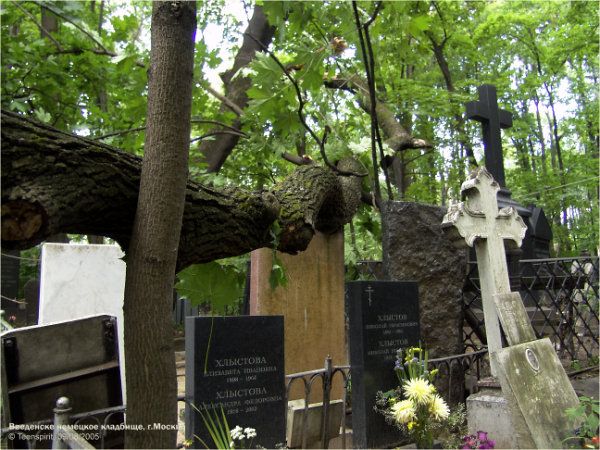 falling of a tree - 4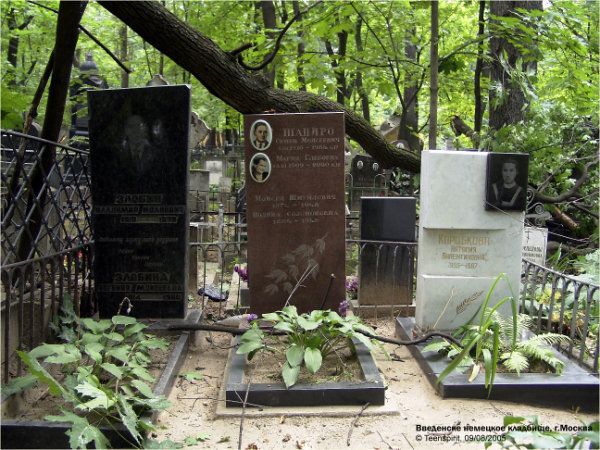 falling of a tree - 5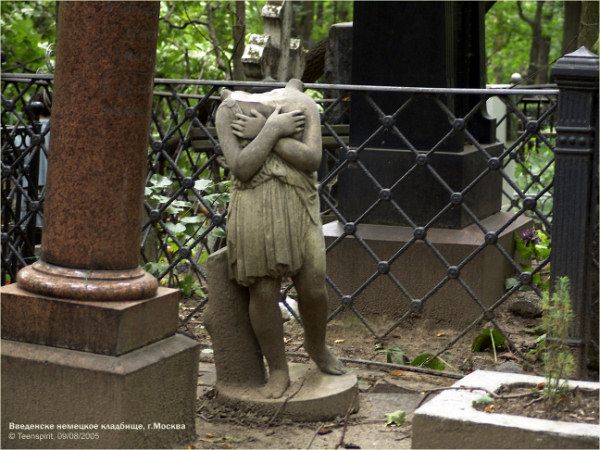 Decapitated by imbecilers..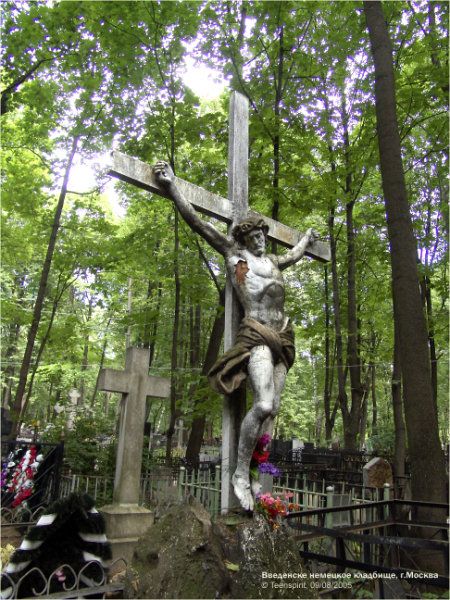 in front of everyone his called "gymnast"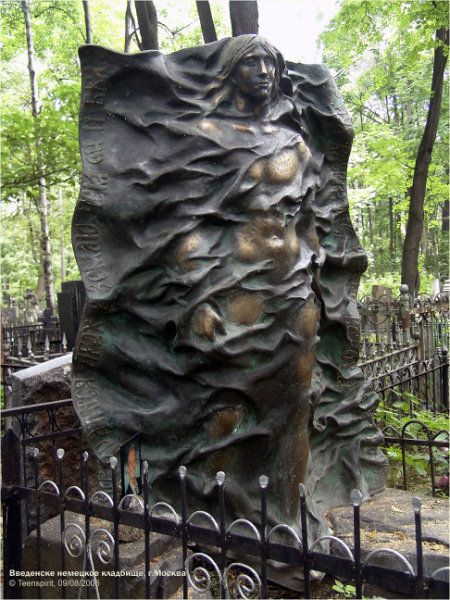 stone sculpture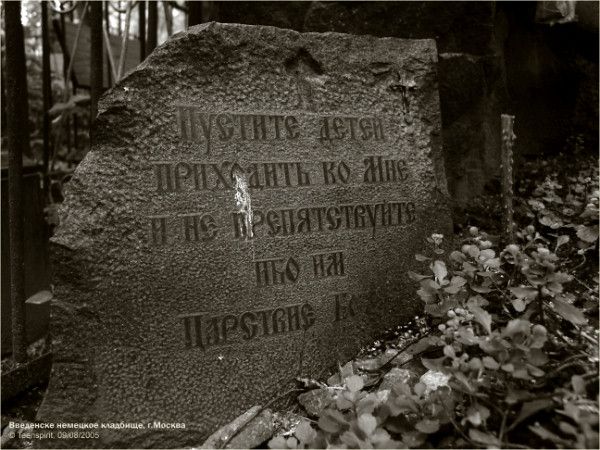 near young-man tomb
tumbled down and forgotten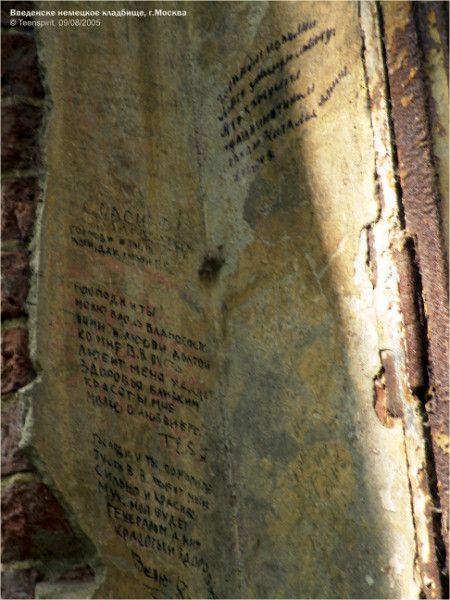 the idiots who called "Gothic-persons" write the messages on crypts. Just Muttonheads ;(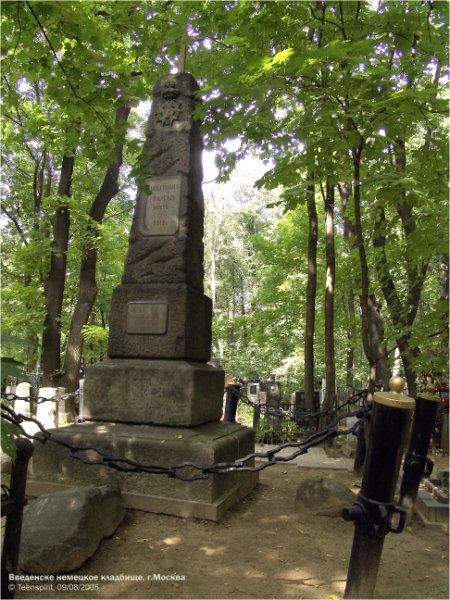 monument to fighters of Napoleon, victims in 1812..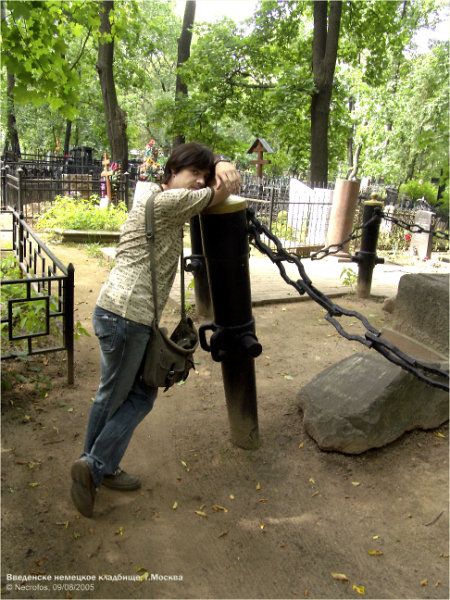 ammateur
worn out: noticed that on a cemetery my forces quickly run low and it would be desirable to sit down..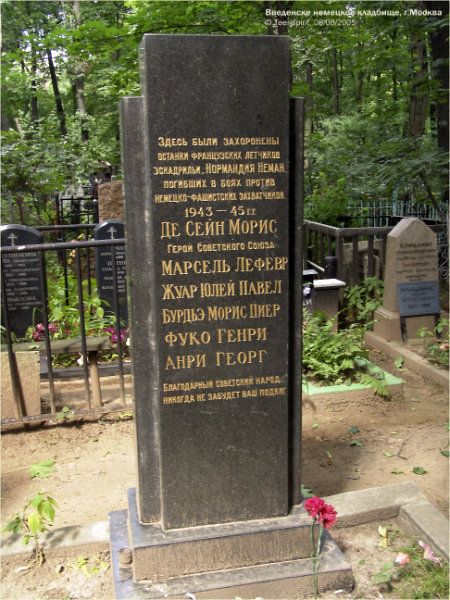 remains of pilots " Normandy Neman ", I hope everyone know who it were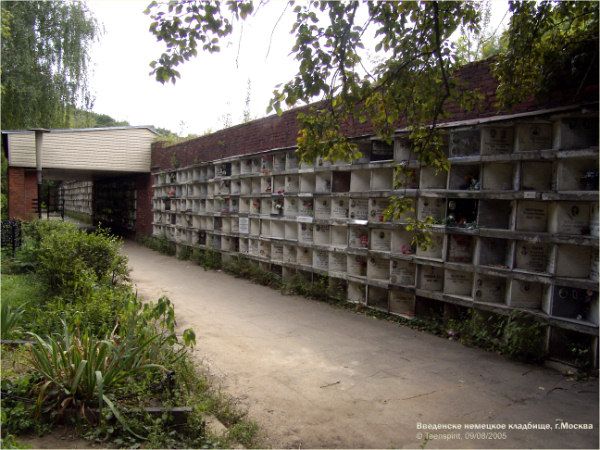 columbarium
---
Thanks for viewing and reading!